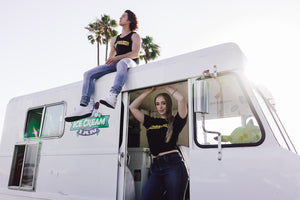 What it takes
Are you living the Stay Anchored lifestyle and doing everything in your power, plus some, to live and reach your desired goals?
If so, then let's join forces and show everyone that they also have what it takes; "expression and ambition is yours for the taking, so go out and get it!"

Learn more
Pushing the limits
Meet the Stay Anchored ambassadors. Hand selected because of their unique and trail blazing lifestyles. Bringing you people from all walks of life in different places in their journeys but one thing remains, their determined work ethic to be the best and the boldest. This is what makes them Stay Anchored, their ambition to live and be fearless.